In its gold and white tones, our reception room with its vaulted architecture welcomes you from 7:00 am to 11:00 am to enjoy the Sleeping Belle continental breakfast. When you get out of bed, relive the 1920's on the notes of the gramophone.
While reading a book in our library, start a beautiful day in an intimate setting with our pastries prepared and served by our hostesses. From sweet to savory, take advantage of this gourmet stopover to taste a selection of quality French products, around your favorite drink.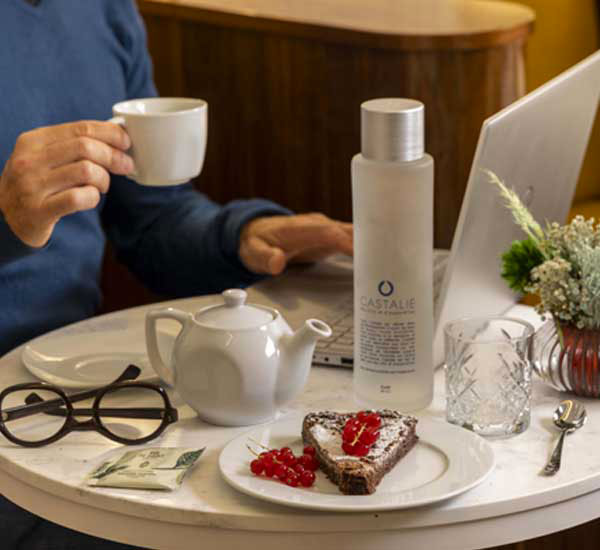 A gourmet layover with our self-service tea time all afternoon…
Enjoy homemade cakes and other delicacies, the opportunity to take advantage of a small break in a privileged setting where intimacy and conviviality are mixed at any time of day.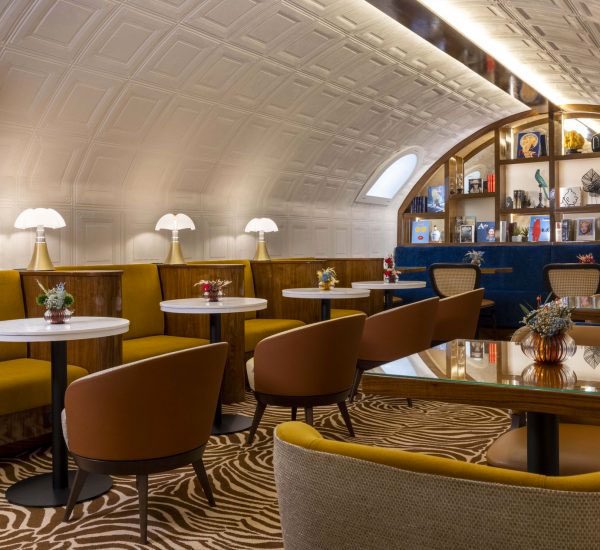 24/7 room & lobby service
Choose comfort by ordering from your bed our tasty gourmet dishes… Produced in France by the Maison Val de Luce since 1981, these local recipes retain all their flavors. Find a range of individual prepared dishes in jars signed Vrai et Bon by contacting the room service, available from 7 pm to midnight.